Ministering: Pastor Lanre Oluseye
Message Text :Isaiah 43:18-19
Message Title: All Things New
There's an argument on whether we should celebrate crossover services. What's the difference between December 31st and January 1st, after all days are a continuum.
Job 38:33 tells us you can use the principles God used to govern the heavens to govern the earth. Time is your ally. God designed it in such a way that the earth revolves around the sun to give us a year. This is an ordinance of heaven because God understands times and seasons. He uses time to governs the earth otherwise pain will be in perpetuity. If there was ever a time you were in pain, there's also a possibility that there'll be a time where you won't be in pain.
It is important that we take note of times and seasons. When a year ends, it is God helping humanity to manage its own frailty. If everyday was the same, 2022 will continue. God orchestrated it in such a way that whether 2022 was good or bad for you, you can either perpetuate the good or put an end to the sadness.
Time is your best friend. It helps you demarcate your existence. In time, no condition is permanent.
Our message text starts by saying "Remember not the former things…" . The main aim of this text is to tell you what God wants to do. God could not talk about the future without talking about the past. There's a power in your past that has the ability to restrain you from your future even when it is God declaring the future. Often times, the past leads you to your present. It is important that you do not consider the former things. Understand the power of your past.
People think only the negative past can affect your future. Your positive past can hold you back from a greater future. There are people so enarmored by what God did that they don't know what He's doing and what He's about to do. The biggest enemy of the new move of God is not the devil. It's the old move of God.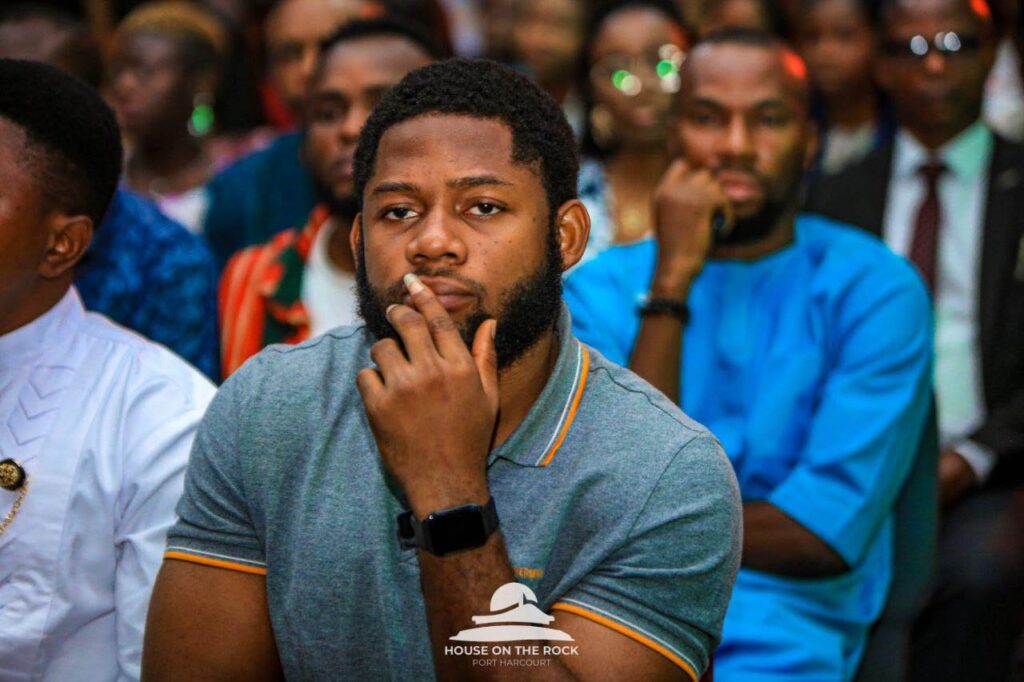 God wants to do something new. He says "Can you not see it?" You don't have to understand the 'new thing'. It's a year of new. New levels , new dimensions and new experiences. New things are going to happen this year. Things that have never happened to you. It's going to be a year of many firsts. Things that you've never considered a possibility in your future. A year of many firsts does not only include material things. It could be your first time of being so deep with God.
At times the success of your past holds you back. Past successes are bigger traps than past failures. Remember not the former things. God is doing a new thing. God lives in eternity. He has done everything that needs to be done.
From our message text, the 'Behold' is more powerful because He has already done it but you cannot see it.
Hagar and Ishmael would have died if they had not seen the well (Genesis 21:19). God has already done the 'new thing' but you need to behold'. Can you see?
Your prayer when things are down should be "God open my eyes". If your eyes are not open you will disdain the very thing that God wants to use. In 2023, no matter how hard things get, the solution is always within your reach.
In our message text, God gave us markers (roads in the wilderness, water in the desert).
When you begin to see unusual occurrences like ways in the wilderness. People die in the desert because there are no landmarks so you go over the same location over again. When you begin to find things in places where it's not supposed to occur, like rivers in the desert. It's a desert because of lack of water. When you begin to find favor in the places where evidently they hate you. It's a sign of something new.
Remember not the former things, neither consider the things of old. Behold, God is doing a new thing. All things new.
If you will love to get the mp3 of this message click here